February Favourites...
Hey Everyone,
I decided to February favourites post as this month is coming to an end. I haven't done a favourites post yet so this is my very first one and I hope to have one at the end of every month or there abouts. I'm going to be putting some items I have been loving this month but also some things Caibear has been loving too. So without anymore rambling lets get stuck in...
My naked palette 3
I have been using this eyeshadow palette none stop as you probably know from my last post. It has the perfect pinky/rose tonnes to take you right into spring. It has it all from the light to dark shades and everything in between. I'm sure there is plenty of skeptics out there when it comes to a pink based shadow palette but trust me it will not leave you down. Pop into your nearest Urban Decay counter and ask to have a look and take a few swatches. I bet you will be hard pushed to put it down!!
Chokers
They are hot on trend right now and they are an every girls must have! They are widely available in all high street stores. Pennys have an amazing range of chokers at the moment so be sure to pop in and have a look. I am obsessed over this white daisy double choker I got in their only last week. Its so cute and again the perfect choker for spring. In my opinion its a must have and for just 1.50 how could you not.
I also love my Pandora choker! Well technically its a bracelet that wraps around the wrist twice but I prefer to wear it as a choker and have been since I purchased it way back last year. I think it was in around
€
49
.00! I absolutely love it and I definitely think its worth the money you can add charms if you wish but I like the plain simplicity look of it without any on.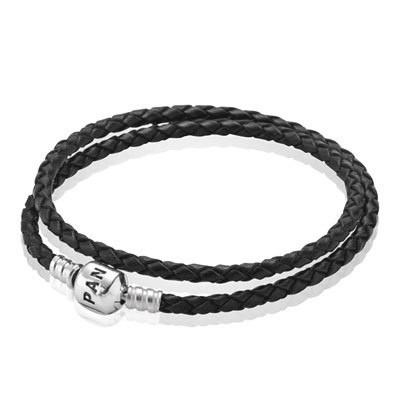 So thats the braclet which I wear as a choker. It comes in all different colours like purple, black and brown. Its also leather so its very comfortable to wear around the neck.
Garnier Micellar Cleansing Water
I like everything to be convenient and that doesn't change when it comes to my make-up remover. Its easy all you have to do is apply a few drops to a cleansing pad and the make-up comes right off. Even that hard to budge water proof mascara comes right off all you have to do is let a cleansing pad soak in the water for a couple of seconds apply to your lashes leave sit again for another few and just wipe away gently! The best part about it is that its so light on the skin after using it it doesn't feel like you've used anything on your face at all. It just leaves your skin feeling clean and fresh again. I am in love with this product and it will definitely be taking pride of place in my bathroom cabinet. I would recommend that everyone would try this product. Its not going to brake the bank I think it cost me something like €4.00 in Pennys for a big 400ml bottle.
Vera Wang Princess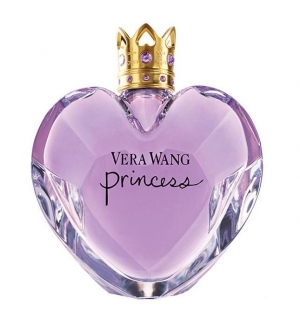 Every girl should have a scent and this is mine. I have been using this perfume on and off for years now. I can't help myself going back time after time as I've never really found a scent that I liked more then this one. Although being pregnant my love of scents is constantly changing what I could love one week could easily turn my stomach the next so I'm enjoying this while it lasts. I got a bottle for Christmas of Lee who remembered that it was my favourite from a couple of years back! Serious brownie points girls am I right? The fragrance itself is quite floral and sweet with hints of vanilla, musk. apple and lily. Its a light sexy fragrant perfect for everyday or for those special nights!
Now onto Cailan, if you have kids you will know what they love one day they won't bat an eyelid too the next which can be frustrating at times I know mommas! So here are some things he has been enjoying this month...
Peppa Pig
Whether you don't mind it or not I bet your kid loves it. Personally she bothers me, shes spoilt and never gets told off for her smart remarks. I know I sound like a crazy person hating on a fictional pig cartoon character but when its all your child requests and you can recite every line and song from every episode it can ware thin quite easy! Haha. However Cailan loves it so hence why it made it to his favourites. He loves George and grew a love for dinosaurs from it too. He does the cutest (scary) dinosaur impression you will ever see!
Cars
He is obsessed with anything that has 4 wheels from race cars to tractors, dinkys and trains. He loves playing cars all around the house and its so nice to watch him. He has such a wonderful imagination and to see that come to light when hes playing is a pure joy and delight. He has all types of cars imaginable, ones you sit on, an electirc one he can sit in and drive himself, down to remote control cars, to trains and tracks, to dinkys and the list goes on.
Yup you read that right I'm talking all kinds of strops especially the ones where the head goes down and shoulders come up you know the ones I'm talk about right? Haha Turns out the terrible twos is not a myth and that it is infact true. It seems the day he turned two he has entered the terrible twos and I am learning as I go with this. Haha! It has literally become his favourite thing to do even when hes happy and playing away I could ask him ''Cai you want to say Hi to Daddy'' to which he will reply in the sulkiest tone known to man ''but I don't want to talk to daddy anymore''! Like that was legit his first full sentence too. Its like dealing with a moody teenager you never know what kind of answer or mood your going to get!
So technically this isn't a product favourite but I had to put it in don't get me wrong he isn't a bold child hes far from it hes just like every other 2 year old he enjoys and owl strop here and there but to be fair who doesn't really... I guess the reason it made it to his favourites is more for me then him. There is nothing I love more then watching his little personality develop and hes shinning so bright already. I am enjoying watching my little boy grow and develop through the stages and reach his milestones and while I know the terrible twos won't be on any official milestone chart they are something every parent knows about! My advice is to just enjoy every moment your blessed with them because every moment is a memory and these are special little memories you can share and hold onto in your heart for years to come.
I hope you enjoyed this post as I said above I will try to have a post like this every month. If you have any questions about anything mentioned in the blog don't hesitate to ask you will get me on any of the following below.
Have a great week my lovelys!